RECTANGULAR MUFFLE FURNACE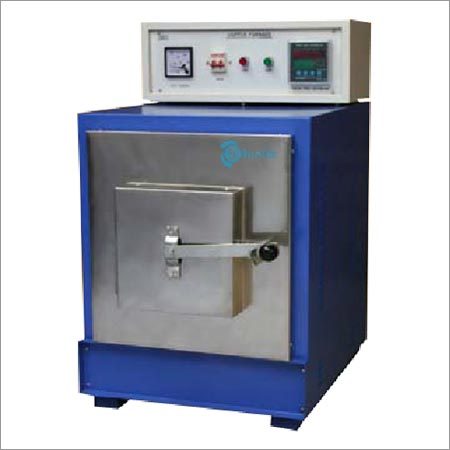 RECTANGULAR MUFFLE FURNACE
Product Description
In a short span of time, we are acknowledged in the market as the leading manufacturer and exporter of Muffle Furnace. To manufacture these furnaces as per industrial standards, we source certified quality materials & components from trusted vendors of the market. Available in different specifications, these furnaces are widely used in pharmacy colleges, hospitals and laboratories for fast heat-up applications. Impeccable efficiency, excellent durability and sturdy structure are some of the remarkable features of our Muffle Furnace.
BTI122 Rectangular Muffle Furnace (Laboratory)
Outer shell made out of thick mild steel duly finished in attractive stoaving enamel/powder coated paint. Fitted with grooved refractory for supporting the heating elements made out of wire and are easily replaceable. Maximum temp. 1000oC and working temp. 900o C controlled by SUNVIC energy regulator. Complete with indicators, pyrometer, thermocouple, thermal fuse etc. workable on 220 V AC 50 Hz single phase.
Technical Specifications:
Inner Muffle size in mm & inches
225 x 100x100 (9"x4"x4")
250 x 125x125 (10"x5"x5")
300 x 125x125 (12"x5"x5")
300 x 150x150 (12"x6"x6")
300 x 200x200 (12"x8"x8")
350 x 175x125 (14"x7"x5")
475 x 175x125 (19"x7"x5")
450 x 225x225 (18"x9"x9")
OPTIONAL:
Digital Microprocessor PID temp. Controller.