LAB WILLEY GRINDER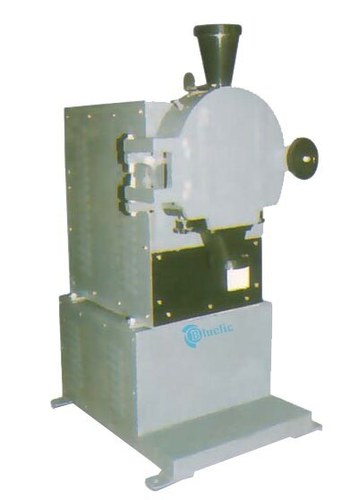 LAB WILLEY GRINDER
Product Description
Used for grinding of dry plant samples. Also for a greatvariety of commercial dry materials. The unit has two stationary steel edgesprovided in the cast Iron chamber. A removable safety Glass sheet plate fromthe face of chamber of permit observation during operation. Willey Mill isfitted on substantial Cast iron base. Complete unit supplied with aluminium/Cast chamber, polished hoper with cover, wooden plunger, three delivery tubesmounted with sieves cloth mesh no: 20, 40 and 60 mesh. One Allen Key foradjusting blades and 3 Glass Jars, brush etc. Electrically operated to work on220 Volts AC.
ChamberSize Motor Cap.
a) 40 x 25 mm 0.25 H.P.
b) 65 x 25 mm 0.25 H.P.
c) 100 x 50 mm 0.50 H.P.
d) 200 x 75 mm 1.00 H.P.