FREEZING MICROTOME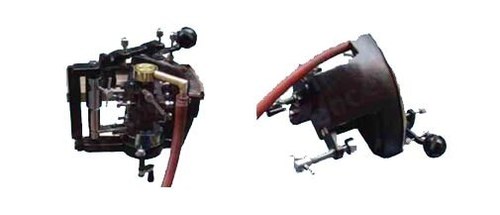 FREEZING MICROTOME
Product Description
It is a boom for research laboratories and hospitals for cutting thin to semi thin sections of fresh frozen tissues. Freezing Microtome is equipped with a stage upon which tissue can be quickly frozen using either liquid carbon dioxide from a cylinder as a low temperature re-circulating coolant. The special feature of cooling system enables the Freezing Microtome to cool the knife same time. The fine section goes to 30 microns in step of 2 microns. Freezing Microtome is also used for cutting semi thin sections from industrial products such as some textiles, paper, leather, soft plastics, rubber, powders ,pastes and food products. The enamel coat on the body gives a rust free life .Low Maintenance cost.
Freezing attachment with poly fiberpipe.
Optical honing glass palte.
120 mm tool steel knife withhandle in case.
Horse leather Strap.
Special refined lubricant oil withdispensor.
It comes in wooden box for storageand handling purpose.